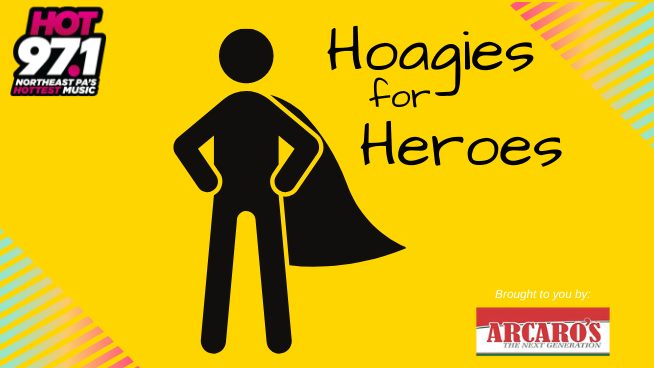 Hoagies for Heroes
Hot 97.1 is proud of our local heroes, so we want to say "thank you" each and every week in the best way we know how… by providing them with FREE LUNCH!!
We've partnered up with our friends are Arcaro's The Next Generation in Pittston Township to bring you "Hoagies for Heroes"… a chance for you to enter your hero (police, fire, EMT, healthcare workers, teachers, etc) right here!  Each Wednesday, a new winner will be chosen randomly from all entries to pick up a delicious hoagie platter sponsored by Arcaro's The Next Generation.
Enter below for your chance to thank a hero in your life!