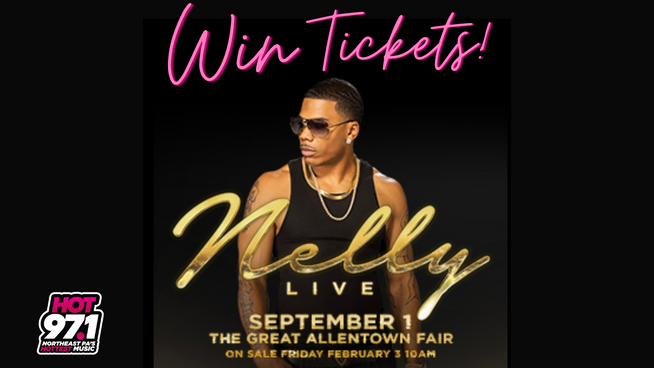 NELLY
SEPT. 1ST | THE GREAT ALLENTOWN FAIR
Multiplatinum hip-hop artist Nelly will be headlining The Allentown Fair, organizers announced Friday.
The "Ride Wit Me" singer, who has released eight albums over the last two decades, will be performing Sept. 1 on the Service Electric Stage. Tickets go on sale 10 a.m. Feb. 3.
St. Louis rapper Chingy will also perform, according to the release. Chingy's 2003 debut album, "Jackpot," sold 3 million copies, which included the hit single "Right Thurr."
"Ranked No. 3 on Billboard's definitive list of the best-selling artists of the 2000s, Nelly has not only sold more than 30 million albums/singles in less than 10 years, but he also tied with Elton John for the most consecutive weeks at No. 1 on the Billboard Hot 100 chart by a male solo artist," according to the release. His hits include "Hot In Herre" and "Dilemma," featuring Kelly Rowland, for which he won two Grammy Awards.
Released in the summer of 2021, his latest country influenced album, "Heartland," features guest appearances from Florida Georgia Line, Blanco Brown, Breland, Chris Bandi, City Spud, Darius Rucker, George Birge, Jimmie Allen and Kane Brown, according to the release. His collaboration with Florida Georgia Line on "Lil Bit" received Diamond status and he is only one of seven rappers to reach this honor.
Official Rules for Win NELLY Tickets 1-30 to 2-3 .